Managed Shared Hosting
If you need a helping hand, then our Managed Shared Hosting services are the way to go – offering much more than just hosting with our exclusive "Help to Start" advice and Rescue Service included in your purchase. Pretty much every popular web application will work with our Managed Hosting "out of the box" but if you need anything tweaking, we'll be there to get it done.
SSL as Standard
All our Managed Shared Hosting Packages include a dedicated IP, trusted Domain Validated SSL certificate and best-practices-compliant SSL protocol configuration as standard on top of everything listed below.
Help to Start
Need some impartial help and advice about which payment processor to choose? Not sure about which CMS is best for you?
Exclusive to LCHost, our annual Managed Shared Hosting plans include 1 hour of friendly advice to get you started.
Rescue Service
Included as standard with our annual Managed Shared Hosting plans – 1 hour (more than enough for most common situations) of migration assistance to get your site off your old host – hand us the details for the account and we'll take care of the rest.
Free Restores
Get one free restore per month from our comprehensive and six-times-daily backup snapshots.
Deleted a file by accident, upgrade gone wrong? No matter – we can restore any files or database table back to any of the 180 snapshots from the last 30 days.
Problems Solved
Our Managed Shared Hosting frees you up to focus on your business – not the technology underpinning it.
We'll take care of all the technical work in configuring your hosting and will provide you with honest guidance on your hosting needs as business grows.
A Solid Base to Build On
All of our Managed Shared Hosting packages are delivered from servers running Debian GNU/Linux, a popular Linux distribution we've been using in our business since 2001.
Debian has a long history of providing a stable, well tested environment on which to build reliable services.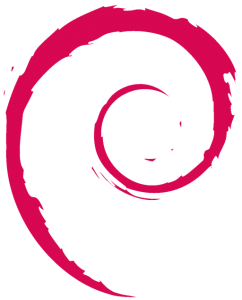 Micro
£288
per year
including 20% VAT
Help to Start
Rescue Service
One Free Restore per month
Host 1 Domain
SSL Support & Dedicated IP
1GB Diskspace
5GB/month Bandwidth
5 Email Accounts
1 FTP Account
1 MySQL Database
1 Subdomain
Buy now
SOHO
£432
per year
including 20% VAT
Help to Start
Rescue Service
One Free Restore per month
Host 1 Domain
SSL Support & Dedicated IP
5GB Diskspace
20GB/month Bandwidth
10 Email Accounts
1 FTP Account
1 MySQL Database
5 Subdomains
Buy now
Advance
£576
per year
including 20% VAT
Help to Start
Rescue Service
One Free Restore per month
Host 1 Domain
SSL Support & Dedicated IP
10GB Diskspace
50GB/month Bandwidth
25 Email Accounts
1 FTP Account
2 MySQL Databases
10 Subdomains
Buy now